SOME OF OUR WORK
We do work that has been asked for by our community. This we call Commissioned Projects. We also do work for ourselves just for fun. These pictures are a mixture.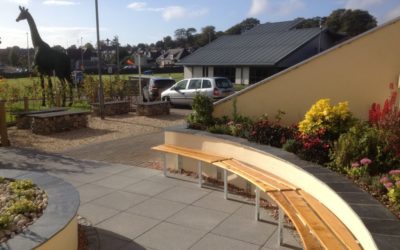 Archie bench
Archie asked us to make a bench at the children's hospital in Aberdeen. We were able to make it out of oak that the hospital had donated to us!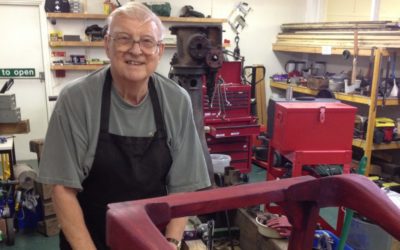 Bob Owen
Bob, now 93, says it takes away all his aches and pains when he gets in the workshop. He was on the Russian convoys and has been decorated by the Russian navy.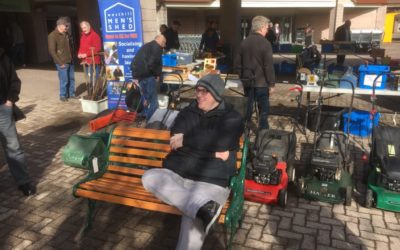 Tool sale
We refurbish garden benches and rescue lawnmowers from landfill to sell to Westhill area residents.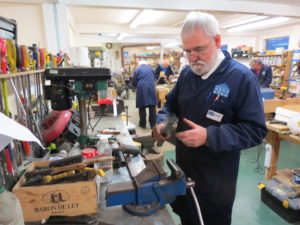 Engineering bench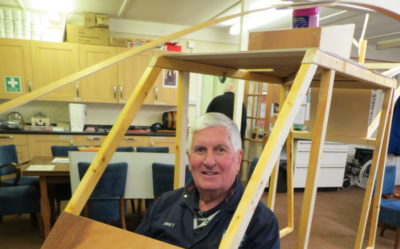 Stage prop helicopter
Made for a dancing competition entered the "Rock Challenge"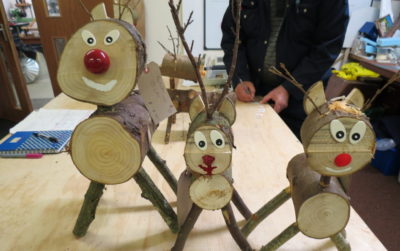 Family of reindeer
Made from forest deadwood. Eyes printed on our 3D printer.
Eco greenhouse
For a local primary school.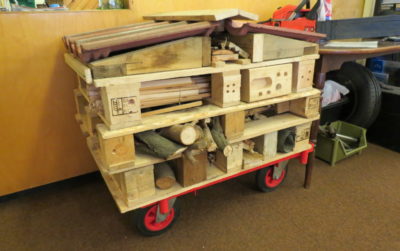 Mini-bug mansion
Again at the request of a primary school.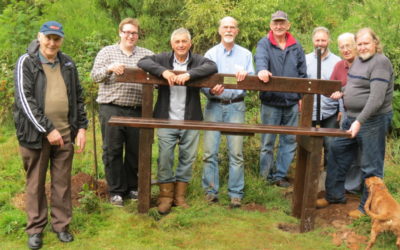 Dog walking group bench
Commissioned in memory of their founder.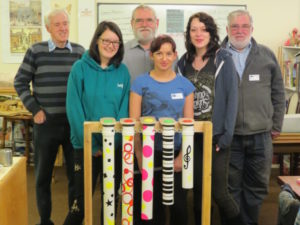 Musical instrument
Made for sensationALL a charity for children with multiple disabilities.
A planter for school gardening group
We made 10 of these!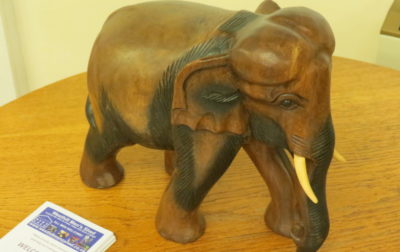 The elephant in the room
Everyone knew it was there but nobody said anything. Refurbished for a resident.