NEWS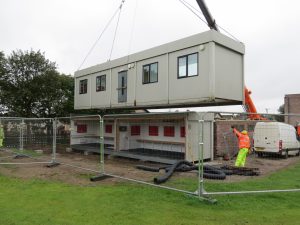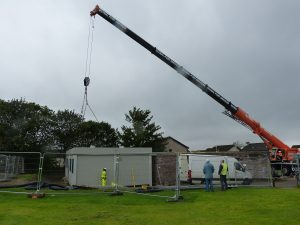 Video of cabin being lifted over shed
Workshop Extension
The cabins were installed on Friday 16th August- the last day of the school holidays. Phew… we would not have got the cabins in on a schoolday. Here are a couple of pictures and this link shows the second cabin being lifted into place. The wind was getting up so the crane went low to avoid it.
Nicol of Skene did the site clearing, with Stuart Grassic installing the drains and roads and making the pads for the cabins to sit on (so accurately that no shims were needed to level up), Greenwell supplied and fixed the cabins (ex-classroom at Oban), Global Port Services supplied the very impressive 150 ton crane and Andy Moon will do the joinery work.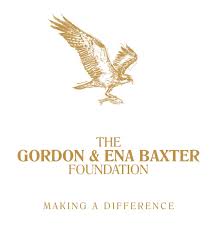 The Gordon and Ena Baxter foundation are contributing by paying for the inside finishes.
The Gordon and Edna Baxter Foundation is a legacy project of the late Gordon Baxter and his wife Ena. The organisation supports charities and worthy community causes throughout the North East of Scotland and the Highlands and Islands. The foundation is chaired by Gordon and Ena's grandson, James Baxter.